Senior Giving Society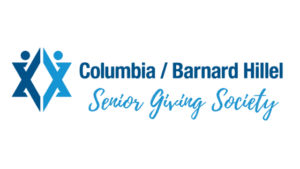 Senior Giving Society is an opportunity to give back to Columbia/Barnard Hillel in a way that's meaningful to you! Throughout the year the Senior Giving Society will have events centered around the senior experience and giving back to the Columbia/Barnard Hillel community. Some of the main events include a Giving Tuesday celebration, Thankathons, and Shabbat Dinners.
This year we are striving for 100% percent senior participation. If able, donations of any amount can be made here.
Parents, if you would like to recognize your senior you can also donate here.  Gifts of $1,800 or more include an inscription on the Jerusalem Stone walls of The Kraft Center, where you can leave a congratulatory message to your graduating Senior.
If you have any questions or would like to get more involved email Avigail Schneiman and Emily Lavine at seniors@hillel.columbia.edu