Miryam Khononov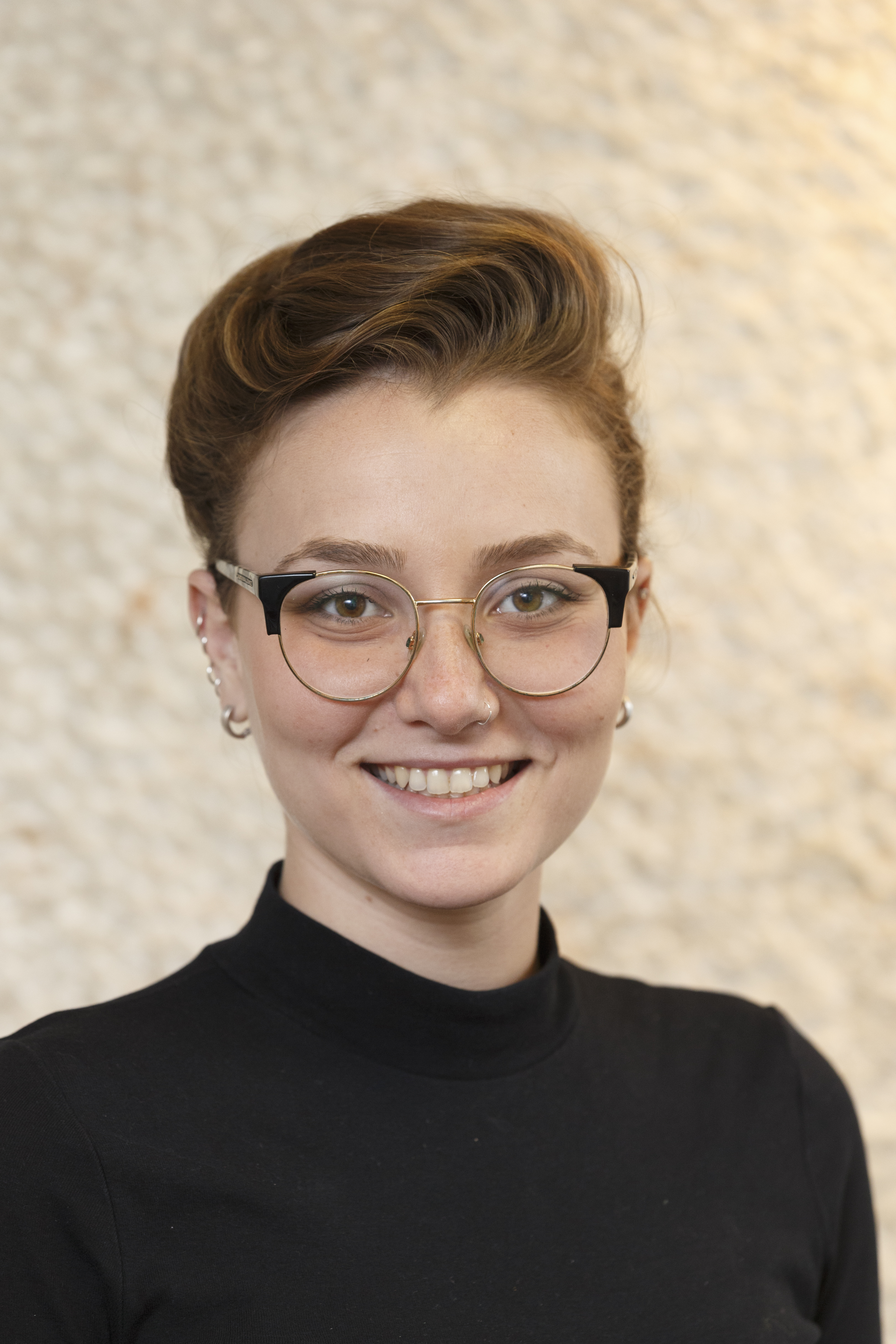 Title: Jewish Agency Israel Fellow
Email: miryam@hillel.columbia.edu
Phone: (212) 853-1588
Growing up in Qiryat Yam Israel, Miryam's parents made Aliyah to Israel in 1990 to Haifa. She just finished her Duel degree in Political Science and international relations, Sociology and Anthropology at the University of Haifa.
As a teenager, she was the vice chairman of the Youth Council in Qiryat Yam, during which she created an after school program for children from low socio-economic background and worked as a counselor at summer camps.  
Miryam's position in the Military Service was an Israeli Navy Radar operator and an Instructor at the IDF Exhibition on the behalf of the Israeli Navy.  After resigning from the army, Miryam came back to her hometown and  tutored at Rodman High School in Project "Ometz" for children with  learning disabilities. 
In the past year, Miryam was the Chairwoman of the Model United Nations Society at the University of Haifa and an active board Member at the Israel Model UN Association.
Simultaneously, she was a Project manager at Hillel –Haifa University and the Technion and the project leader of "Zilumay Savta" (Grandmother Photo-shoot).  In the summer of 2016 she was the Spokeswoman of  iHACK- technology-advocacy- hackathon. 

In her spare time Miryam enjoys music, she loves to travel and spend time with her family.
If you see her on campus be sure to say Shalom!