Judaism & College Life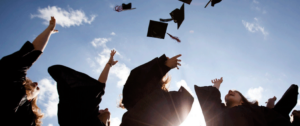 "College isn't about finding yourself, it's about CREATING yourself."
YOU MADE IT! You're in college!! Now what?!
Who do I want to become? What communities do I want or need to be a part of?
Who do I want to be friends with? What should I study?
What is my religion? And, do I even need one?
What do I want to do with my life?  What do I really want to get out of college and why?
These are complex questions everyone struggles with in college. We may not have all the answers, but we'll create a space to find our own answers through a uniquely Jewish lens.
This experiential, conversational seminar is for anyone looking to deepen their understanding of Judaism on their own terms.
All backgrounds are welcome, no prior formal Jewish education is necessary!
We will meet on Monday nights from 6-7pm, and dinner will be served at each session!
If you have any questions, please contact Elan at elan@hillel.columbia.edu.