Judaism and Israel
Judaism & Israel – iEngage Seminar and Trip to Israel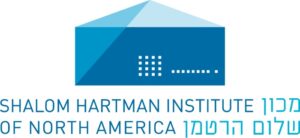 The iEngage (Judaism and Israel)  seminar partners with world-class educators from the Shalom Hartman Institute to explore contemporary issues and the State of Israel. By going deeper than politics and advocacy,  students selected for this seminar will reframe the Israel discussion through values-based conversations.
We will meet for five sessions and a Shabbat meal each semesters, as well as travel to Israel for a week over winter break, along with fellow students from Penn, Johns Hopkins, Yale, UCLA, Northwestern, the University of Michigan, Cal-Berkeley, Princeton, University of Chicago, and Baruch College. This once-in-a-lifetime Jerusalem experience will be based at the Shalom Hartman Institute where we will study with their remarkable faculty, meet with prominent change agents and activists in Israeli society, and visit sites that bring the dilemmas of the seminar to life.
Cost: $500 ($1000 deposit is due prior to departure – $500 will be returned at the conclusion of the seminar)
Apply below!
Applications are rolling, and will close at or before the end of September.