The Actualization Project (TAP)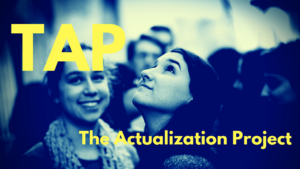 The Actualization Project (TAP) is a year-long community building fellowship that empowers students to "tap" into their unique passions and redesign the possibilities of Jewish life on and off campus.  TAP enables students to prioritize themselves while also transforming what community means on campus.  
The awesome individuals who make up this team will be part of year-long fellowship including bi-weekly cohort meetings, team-building excursions, and individual check-ins with members of the Hillel staff.  We will kick off the year with an immersive, all-inclusive retreat the weekend of September 14-16 in upstate New York.
In the spirit of self-enrichment, all TAP Fellows will receive a stipend to use toward their own personal growth.
Apply below for the 2018-2019 cohorts!