Shabbat
Celebrate Shabbat with us!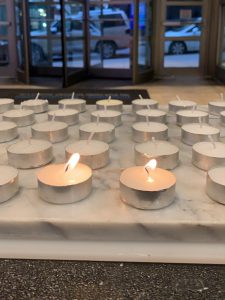 At the end of a long week, the Kraft Center is a great place to spend Shabbat!
We're proud to offer students a way to gather in a safe way to share a Shabbat meal together.  Stay tuned for more details about Shabbat dinners in the Fall 2021 semester, and click here for information about Kraft Shabbat To Go, a free Shabbat dinner for all currently enrolled Columbia/Barnard undergraduate students.
Other Important Shabbat Information
Columbia University Sabbath Observer List