~ mega shabbat ~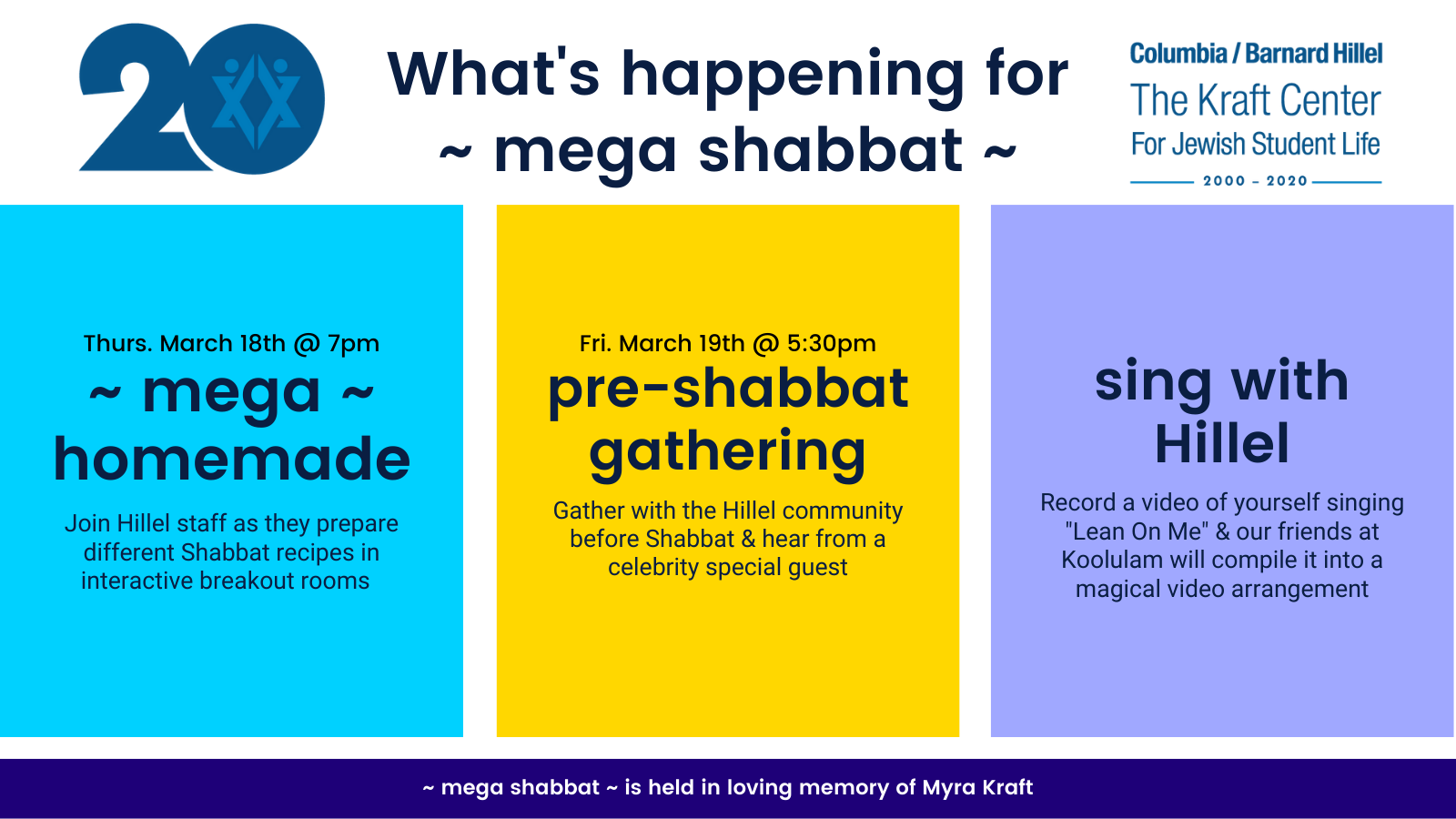 Although we may be physically distant, this year we will be sending the magic of  ~ mega shabbat ~ directly to YOU! Join hundreds of students, alumni, and friends to bring the spirit of Columbia/Barnard Hillel to wherever you are in the world.
~ mega homemade ~ 
3/18 @ 7pm
Join the CB Hillel staff for a night of interactive, online cooking classes. Recipes will be provided in advance for those who want to cook along.
Pre-Shabbat Gathering
3/19 @ 5:30pm
Gather with the entire CB Hillel community on Zoom to welcome Shabbat together and hear remarks from a celebrity special guest.
Sing with Hillel
Koolulam is a social singing event that has reimagined their projects for a virtual world, as seen here. We'll send you a tutorial of how to record yourself singing "Lean On Me." No  prior experience required.