High Holidays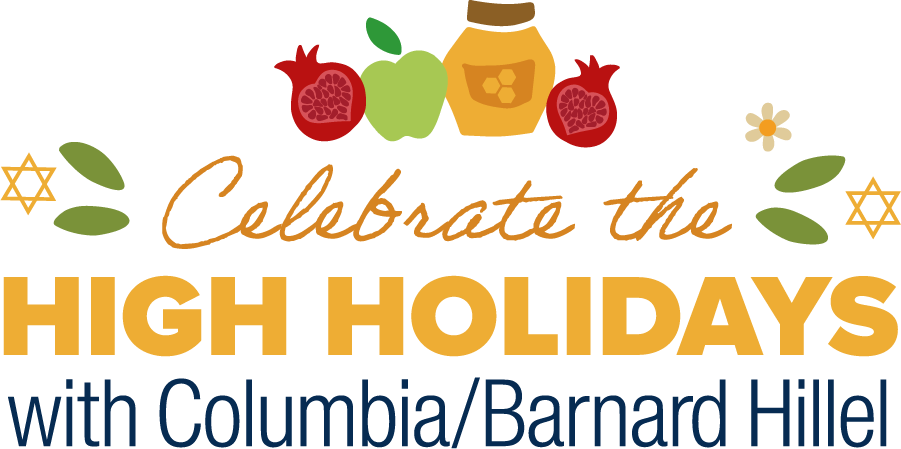 We're looking forward to ringing in the new Jewish year together! See below for information about meals, services and holiday-themed experiences across campus. This year Rosh Hashanah begins on Sunday, September 25.  Yom Kippur begins on Tuesday, October 4. Graduate students are invited to join The Grad Network for High Holiday meals and celebrations and can reach out to [email protected] for more information.  
Holiday Meal Schedule and Sign Ups
Holiday meals are a free gift for Columbia/Barnard/MSM undergraduates. You can RSVP for any holiday meal by texting the keywords below to 917-717-5528 – this is KraftTexts, our new texting RSVP service. If it's your first time using KraftTexts, text "hi" to that number and it'll start by asking you a few short questions.  After you get a message that says "Woohoo!" you're ready to go! Simply reply with the keywords for the meals you'd like to sign up for and you'll get a confirmation that you're all set. For general questions about meals, email [email protected].
Sun, 9/25/22, 8:15pm – Rosh Hashanah dinner at the Kraft Center. KraftTexts keyword: apples
Mon, 9/26/22, 12:30-2:30pm – Rosh Hashanah drop-in lunch at the Kraft Center. KraftTexts keyword: lunch
Mon, 9/26/22, 6:30pm – Rosh Hashanah sunset dinner on Van Am Quad (outside John Jay). KraftTexts keyword: sunset
If you're going to services on Monday night: Mon, 9/26/22, 8:15pm – Rosh Hashanah dinner at the Kraft Center. KraftTexts keyword: honey
Wed, 10/5/22, 7:25pm – Yom Kippur Break Fast at the Kraft Center. KraftTexts keyword: bagels
Prayer Services Schedule
Details coming soon! There will be options for Reform, Orthodox, and Traditional Egalitarian/Conservative services for Rosh Hashanah and Yom Kippur. For questions about services, email Rabbi Hain.
High Holiday Experiences Across Campus
High Holiday Campus Pump Up ~ Wed, 9/21/22, 11:30am-2:30pm, outside Milstein. Get excited for the High Holidays on campus with snacks and intention setting for the new year!
Rosh Hashanah Campus Pop Up ~ Mon, 9/26/22, 11:30am-2:30pm, Furnald Lawn (outside Joe's Journalism). Enjoy a holiday apple orchard right here on campus! In addition to apples there will be honey and more sweet treats and kavanot (thoughtful intentions) to start this New Year.
Tashlich ~ Mon, 9/26/22, 3:30-5pm, meet outside the Kraft Center and walk to the edge of the water in Riverside Park together. Whether you do tashlich every year or this will be your first time, join the Hillel community for this beautiful ritual where we will ritually cast away mistakes and missteps from the past year to enter the New Year with a clean slate.
Pre-Yom Kippur Campus Pop Up ~ Tues, 10/4/22, 11:30am-2:30pm, lawn by the Columbia lion. Stop by for some spiritual and nutritional nourishment to get ready for Yom Kippur!
More to Yom Kippur ~ Tues, 10/4/22, after Kol Nidre services at the Kraft Center. Choose from different options including traditional learning, a discussion about reproductive rights and Judaism, candlelight meditation and more on the evening of Yom Kippur.
For questions about High Holiday experiences around campus, reach out to Rabbi Leah.