Hillel Leadership Fellowship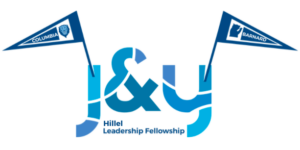 Hey Sophomores and Juniors! Did you miss out on First Year Leadership Fellowship when we were remote? You're in luck! This year, we're bringing together a diverse cohort from the classes of 2023 and 2024 for a Hillel Leadership Fellowship. Together you'll explore issues of Jewish leadership and the dilemmas that leaders face within our community. Hillel Leadership Fellows will have the opportunity to implement new programmatic ideas and experience different leadership opportunities within the Jewish community, to deepen your understanding of the roles you may currently hold, or are hoping to hold over the course of your college careers.
To become a part of the Hillel Leadership Fellowship, apply below. Contact Navah with any questions!
The Hillel Leadership Fellowship will meet over dinner on Monday nights from 7:30-9:00pm.