Welcome to the Jewish community at Columbia and Barnard!

We  are so excited to welcome you to campus in the fall! Here's a sneak peek at our Welcome Weekend schedule (September 3-5 – for the classes of 2024 and 2025). See below for more information and to sign up – including for your first (free!) Shabbat dinner on campus – and click here to get your first piece of Columbia or Barnard swag!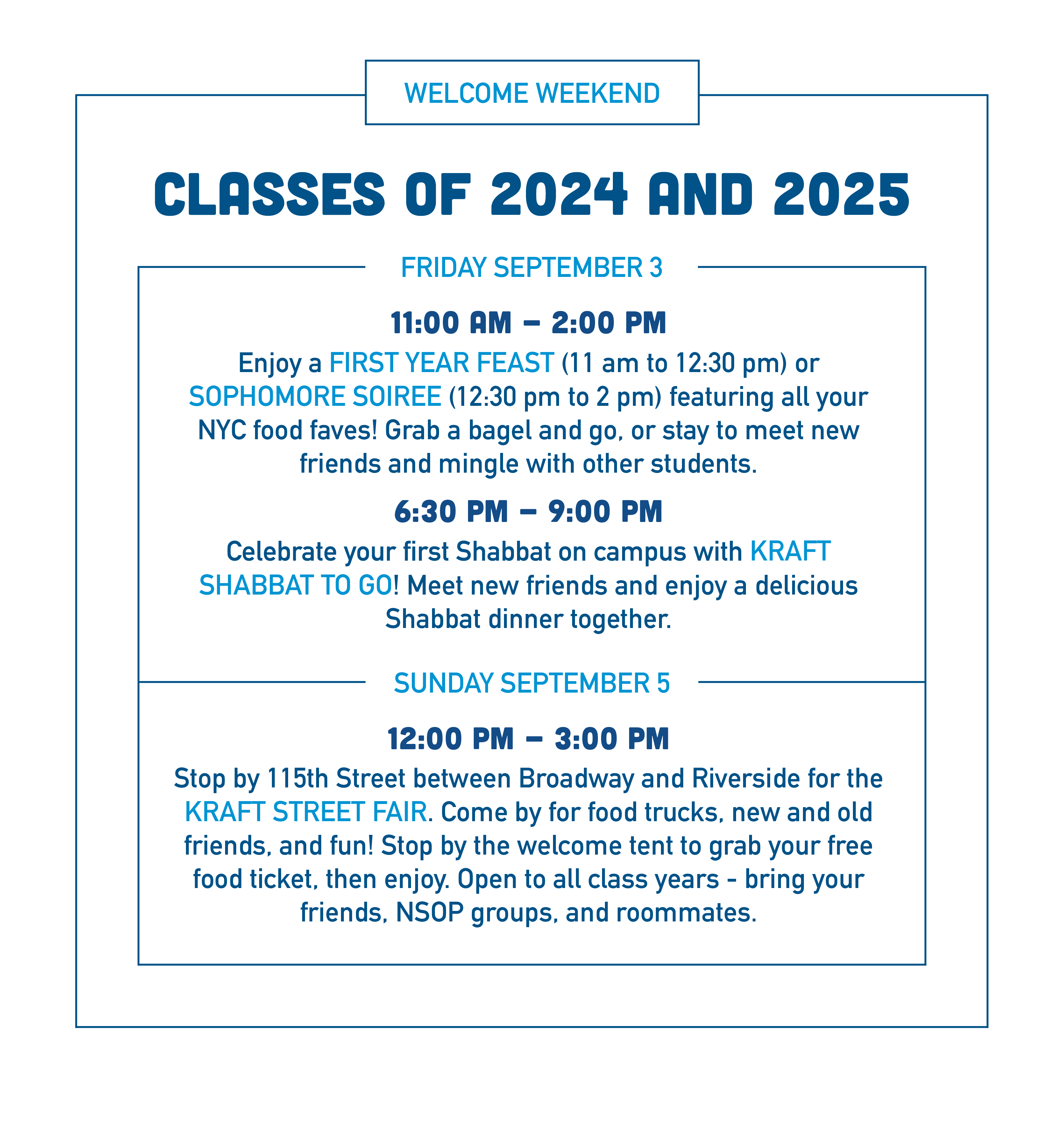 Welcome Weekend Shabbat Service Schedule & Locations Can Be Found Here!
Advance registration for Shabbat dinner is now CLOSED, however walk-ins are welcome! Please come to the lobby of the Kraft Center (606 W. 115) to check in. If you didn't have a chance to sign up in advance, we recommend coming early to check-in! Dinner will begin at 8:15 pm. Shabbat shalom!
Click here to learn more about opportunities to find your people & connect with Jewish life at Columbia & Barnard!