Rabbi Elie Buechler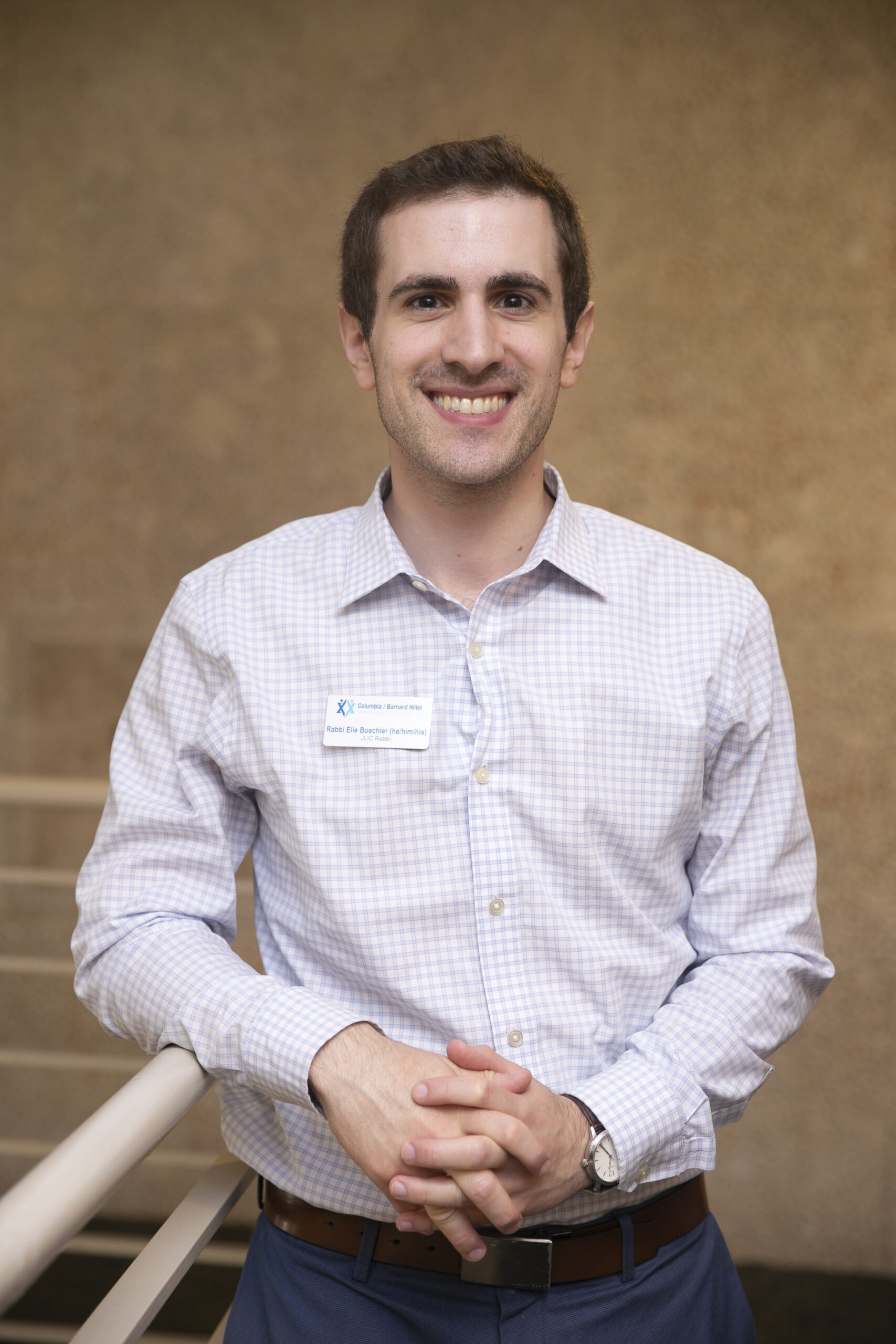 Rav Elie is thrilled to be part of the Columbia/Barnard Hillel as the OU-JLIC rabbi. He is a native of Dix Hills, New York and attended Yeshivat Orayta and received his B.A. in Near Eastern & Judaic Studies with a minor in Art History at Brandeis University. He holds an M.A. from Yeshiva University's Bernard Revel Graduate School of Jewish Studies in Medieval Jewish History and received rabbinic ordination from Yeshiva University's Rabbi Isaac Elchanan Theological Seminary.

Rav Elie served as the Assistant Rabbi of The Jewish Center on the Upper West Side from 2019-2022, and previously served as their rabbinic intern for two years. When he isn't schmoozing or learning with students, he can be found catching up on the latest true crime series or taking a deep dive into Jewish genealogy. 
He works with his wife, Tamar, as the co-director of the Columbia/Barnard OU-JLIC, with their two sons, Kobi and Eitan, along for the adventure!