Welcome to Jewish Life on Campus!
We're so excited to welcome you to Jewish life on campus! Throughout the weekend of August 30th-September 2nd, we'll have a lot of ways for you to connect with other new students, upperclassmen, and Hillel professionals, including a FREE Shabbat dinner (see below to register).
To start getting in touch with your classmates, join the class of 2023 Facebook group!
Questions? Email welcome@hillel.columbia.edu!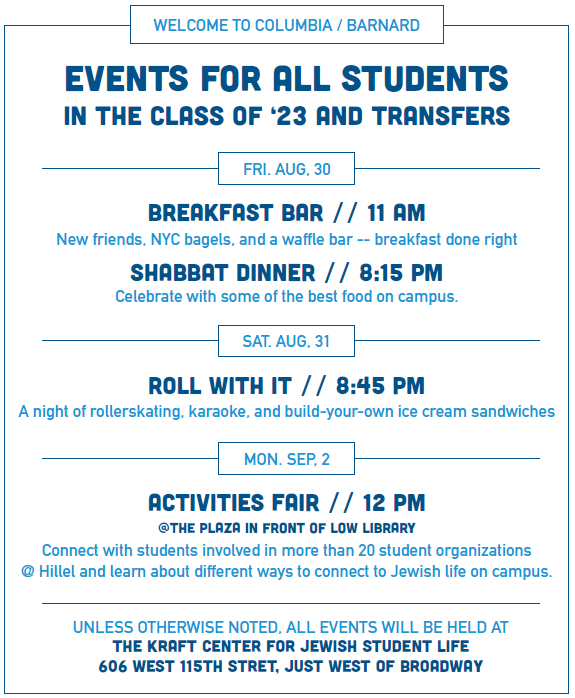 Conservative, Orthodox, and Reform services will take place on Friday night (Aug 30) at 7 pm.
Coming to services? Arrive at the Kraft Center starting at 6:30 pm to check in for dinner & grab a snack before services begin.
Joining us for dinner? Come to the Kraft Center starting at 7:45 pm to check in & enjoy appetizers with us before dinner.
Click here for more information on Shabbat service times and other events throughout the week.